6 Essential Dressmaker's Rulers and Tools for Pattern Drafting
1.
      

Arm Hole Curve

This Curve can almost replace a set of French curves which makes it essential tool for fashion designer and pattern maker.

This French curve is used in drawing and measuring the neckline, armhole, sleeve caps, pocket contours and also many wide range of curves which makes it as crucial part of pattern maker.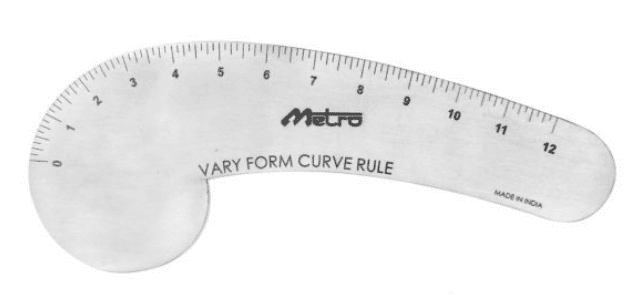 2.
      

L- Squares

One of the most vital tool for pattern makers, used for drafting patterns. This ruler helps creating accurate 90o angles and straight edges wherever needful.

Here are the two L-squares by Metro Rulers one of 14" x 24" and other of 12'' x 6" included in the fashion designing rulers kit.
4.
Hip Curve
Curve stick or Hip Curve is an indispensable tool for any pattern maker which is used in making hip curves, lapels, trousers, and such long graceful curves in drafting patterns.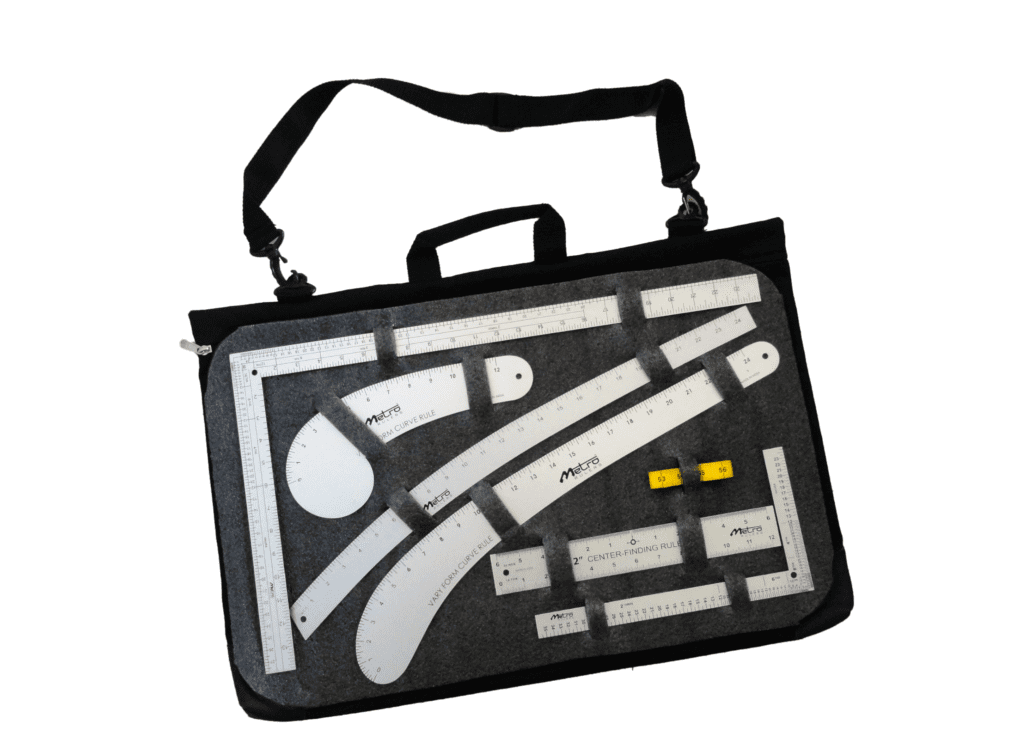 FASHION DESIGNING RULERS KIT – LITE PORTFOLIO
Metro Rulers fashion designing rulers kit includes all such tools and equipment used for Tailoring and Fashion Designing along with carryall Portfolio Bag. The Metro Rulers Kit is made from high-quality aluminum which helps pattern makers through its lightweight and helps them measuring precisely.