Anyone who makes clothing understands garment alterations are a normal part of the sewing process.
Anyone who makes clothing understands garment alterations are a normal part of the sewing process. As such, rulers are used to make adjustments whenever they may be.
But, since our bodies are built with alots of curves, typical straight rulers oftentimes can't get the job done right.
Curved rulers can be used for both pattern drafting and fitting adjustments over the curvy parts of our bodies. But if you've never used one before they can be a bit alarming.
There three main types of curved rulers used for sewing garments.
Few are essential for pattern drafting while others are useful tools for pattern or fitting adjustments. Read on to know what type to use for all your alterations.
The French curve (also said as arm hole curve) is the standard curved ruler used for fashion design. It's very handy for making common fitting or pattern adjustments. It is widely used in drawing and measuring the neckline, armhole, sleeve caps, pocket contours and more. It allows you to make wide range of curves indispensable in pattern making.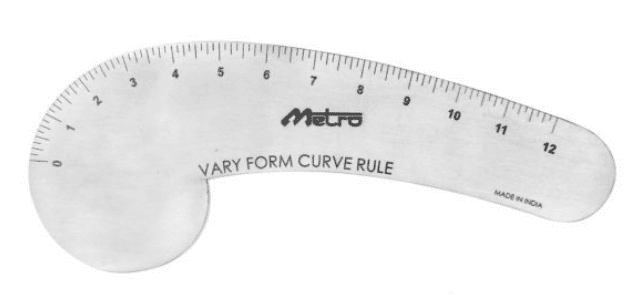 The hip curve is a tool for making pattern as well as fitting adjustments at, hip line. The tool is also great for making adjustments at the elbow, for lapels and at the hemline. Anywhere a slight curve is needed, this is the best ruler to use.
This type of ruler is particularly useful for making side-seam adjustments. The minute side seam is pinned to fit, use a hip curve to draw in the new seam line that the pin line has created. The ruler is not likely to conform exactly to the curve of the pinned line, so it will possible require drawing in the new seam line in phases.
Using a hip curve ruler for side-seam adjustments:
Starting at the waist or underarm (for skirt/pant or dress) slide the ruler up and down along the pinned line till the curve of the ruler conforms to the pinned seam.
Put a note of the numbered measurements at the beginning and end.
Move the ruler again to confirm to the rest of the pinned seam, again noting the measurements. This is done to assure both the left and right sides seams are drawn exactly the same.
3.The Fashion or Styling- Design Curve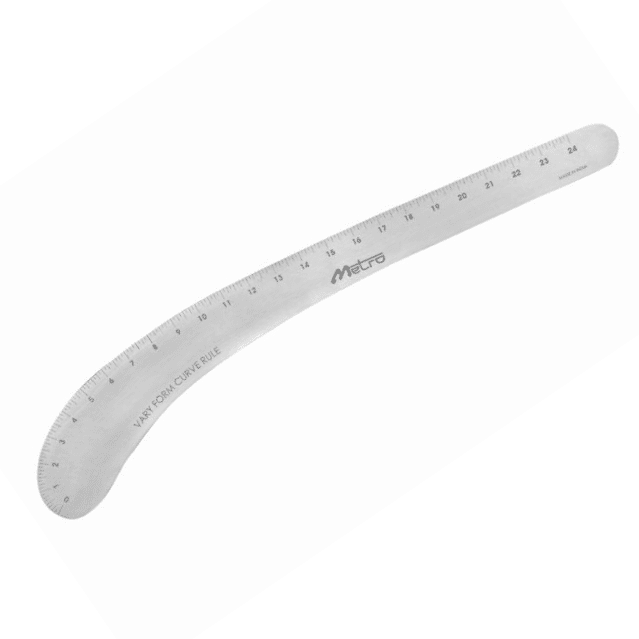 This is the most common curved rulers used by the home sewer. While it can be can be used to draft patterns, it's more commonly used to make neckline, collar and sleeve cap adjustments. Moreover, it's a great tool to use for switch darts into princess seams and it too can be used for making side seam adjustments.
This is a best tool to use to record fitting standards. This confirms your necklines fall right where you want them — not too low or too high or wide.
When it comes to altering sleeves this tool is required. Use this ruler to note the adjusted armhole measurement and then transfer those measurements to the sleeve cap to ensure a great fit.