Pattern Drafting Tools and their Uses
Creating tailoring pattern can't think without pattern drafting tools. 
Creating tailoring pattern can't think without pattern drafting tools. You'll need the right pattern drafting tools to make perfect clothing or patterns. The designer should know about all pattern drafting tools uses and functions. In this article, I have discussed all pattern drafting basic tools and supplies with function.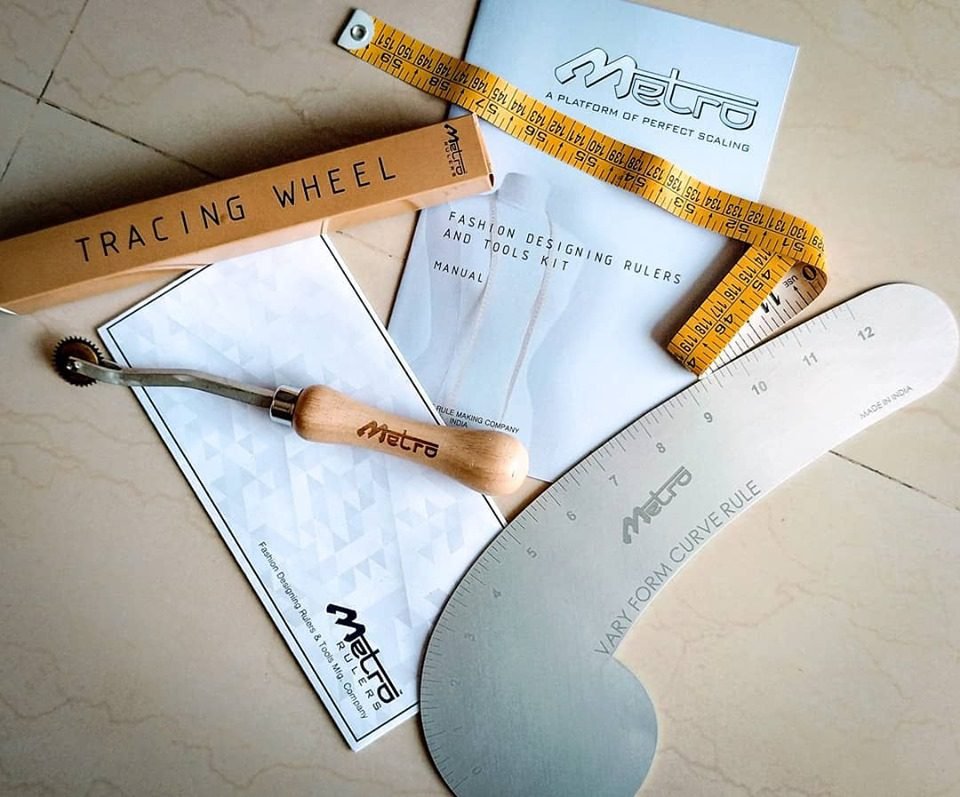 List of Pattern Drafting Tools and Their Uses for Fashion Designers.
Pattern Drafting Tools:

Drafting equipment is used for making paper patterns. This is the second stage of pattern making. Using the measurements taken, the drafting is carried out according to the design of a garment. The following drafting equipment is used:
It is also called a triscale or L-scale and is made of wood or steel.  L-scale has one arm, which measures 12″ and the other  is 24″. Basically used for drafting on brown paper to draw perpendicular lines.  L – scale is one of the basic of the pattern drafting rulers. This ruler helps to draw accurate 90° angles and straight edges. It measures, rules, and squares jointly.
 It is made of wood or plastic. Either or  24″ or 36″ lengths are available. It's used to measure and shape the interior part of the leg.
Tailor's art curve is used to draw curves in the drafting and is made of plastic or wood.
 It is mostly used for making a curve for umbrella cloth.
It's a wooden table of 3′ height, 4′ wide and 6′ long. The surface of table should be smooth and firm.
Paper is used for drafting by placing on the drafting table. While using brown paper, a grain line should be tracked.
Pencil is used to marking on brown paper
Good quality rubber, which does not leave black lines, should be used.
10. Red and blue pencils:
These pencils are used for marking on fold (red line) and grain line (blue arrow).
A handy tool and often neglected, the awl will pierce a small hole in your pattern to indicate the end of a dart, pocket, trim, or button hole. The awl is also handy for scoring paper to fold, and also "walking" your measuring tape around curves for accurate measuring.
Metro Rulers Fashion Designer's Carryall Kit with Carrying Case. Metro Rulers manufactures a kit to meet the needs of everyone in the fashion design industry from beginning students, pattern makers to professional designer. This Carryall kit contains a selection of tools and hard tempered aluminium rulers. These rulers are made of durable calibrated aluminium with highest quality.
This Carryall Rulers kit includes an attractive Leatherette portfolio type case with ample room for all tools – great for travel to and from the classroom or office.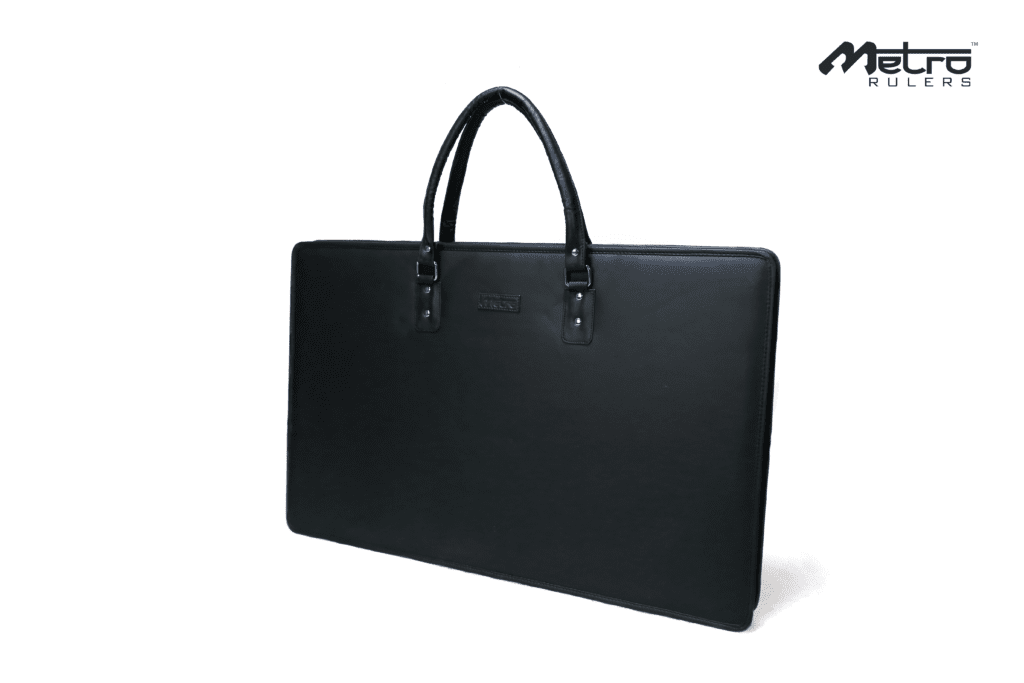 This kit includes a black 24″ x 20" Leatherette Bag to protect and transport your supplies, which includes the following pattern tools: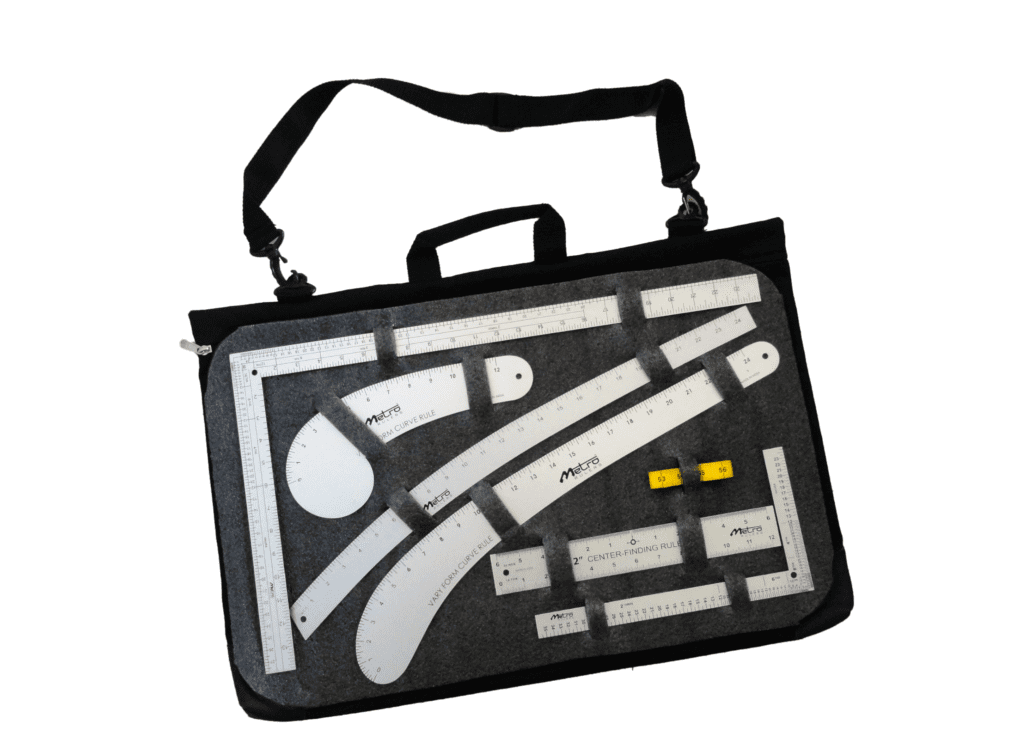 FASHION DESIGNING RULERS KIT – LITE PORTFOLIO
Metro Rulers fashion designing rulers kit includes all such tools and equipment used for Tailoring and Fashion Designing along with carryall Portfolio Bag. The Metro Rulers Kit is made from high-quality aluminum which helps pattern makers through its lightweight and helps them measuring precisely.